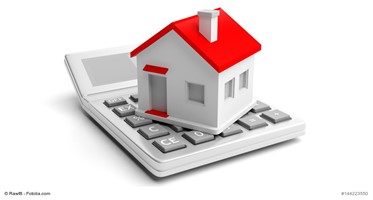 Finding a mortgage lender should be easy, particularly for homebuyers who want to purchase a high-quality residence without having to worry about spending too much. However, many mortgage lenders are available nationwide, and the sheer volume of lenders can make it difficult to choose the right one.
Lucky for you, we're here to help you streamline the process of selecting the ideal lender.
Now, let's take a look at three tips that homebuyers can use to accelerate the process of choosing the perfect lender.
1. Know Your Credit Score
Your mortgage interest rate may vary based on your credit score. As such, you should learn your credit score before you begin your search for the right lender. This will enable you to boost your credit score if necessary – something that may help you get a preferred mortgage interest rate.
You are eligible for one free copy of your credit report annually from each of the three major credit reporting agencies (Equifax, Experian and TransUnion). Request a copy of your credit report, and you can find out your credit score and map out your search for the ideal mortgage lender accordingly.
2. Meet with Several Mortgage Lenders
There is no shortage of mortgage lenders in cities and towns around the country. Therefore, you should allocate the necessary time and resources to meet with several credit unions and banks to explore all of your mortgage options.
Each lender can provide details about fixed- and adjustable-rate mortgages, how these mortgages work and other pertinent mortgage information. This information can help you make an informed decision about a mortgage.
In addition, don't hesitate to ask questions when you meet with a mortgage lender. If you obtain plenty of information from a mortgage lender, you'll be able to understand the pros and cons of various mortgage options and make the best choice possible.
3. Review a Mortgage Closely
A mortgage may enable you to secure your dream residence, but it is important to understand all of the terms and conditions associated with a mortgage before you select a lender.
For example, if you decide to purchase a condo, your mortgage might only cover the costs of your property. Meanwhile, you still may be responsible for condo homeowners' association fees that total hundreds of dollars each month, so you'll need to budget properly.
Of course, you should feel comfortable working with a mortgage lender as well. The ideal mortgage lender should be available to answer your concerns and questions at any time and help you stay on track with your monthly mortgage payments.
If you need extra assistance as you consider the mortgage lenders in your area, you can reach out to a real estate agent for additional support. This housing market professional can provide insights into mortgage interest rates and may even be able to connect you with the top local lenders.
Take the guesswork out of finding the right mortgage lender – use these tips, and you can move one step closer to getting the financing you need to buy your dream residence.