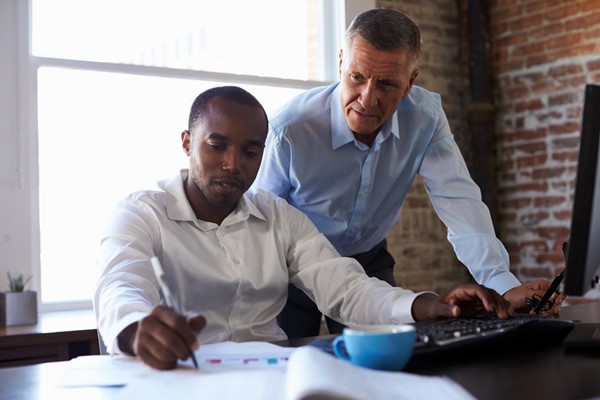 To live above and beyond where you are now requires a mindset that is also above and beyond. The life of your dreams is as much about attitude as it is about action. Casting a vision gives you direction and creates expectations. Look to the future and do not let your past hold you captive or remember it with too much nostalgia. Roll up your sleeves, then set your sights on what you want to accomplish.
Future is a blank canvas
The future is not concrete, and you may perceive it as unpredictable. That may cause anxiousness and fear. The past is known, so even when unpleasant, there is a strange comfort in the known. Choosing to do things differently to receive a new outcome takes venturing into new territory. Set your sails for a new horizon and equip yourself with a can-do attitude. What can help calm the fear of change and the mysterious future?
Three things to move you beyond
1.  A coach/mentor
2.  A personal support system
3.  A solid mental picture of the desired outcome
These things can help you stack the deck in your favor. Find someone who has successfully walked the trail to where you want to go. Ask them if they would be willing to spend time with you, answering questions. They can provide tips and help you avoid pitfalls. A voice of experience is an invaluable resource.
Building a personal support system of encouraging family, friends, and coworkers can shift your daily environment into a driving force toward your desired goal(s). On the flip side distancing or elimination contact with situations that are known distractions is also a significant step toward making changes that help in reaching goals. Much like cleaning out junk food from your kitchen when starting a healthier eating lifestyle, choose people who nurture and encourage you to dream bigger and take steps toward your goals each day.When you picture the goal give it as much vivid detail as possible. You have heard the word visualize before; it can mean many things to many people. The critical element is the time you take to precisely map out the endpoint on your new journey. If there is no destination, then you are just wondering aimlessly, or worse on a never-ending hamster wheel.
Take action now!
Be courageous. Declare the dream. Find that coach. Surround yourself with positive supporters. Bring into focus a specific destination. So, walk through those open houses that inspire you to go above and beyond.