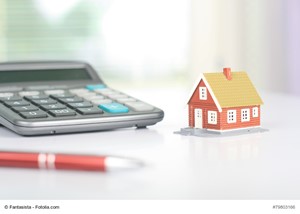 Obtaining a mortgage can be overwhelming, particularly for a first-time homebuyer. Lucky for you, we're here to help you streamline the process of analyzing various mortgage options and choosing one that matches or exceeds your expectations.
Now, let's take a look at three tips to help first-time homebuyers secure the ideal mortgage.
1. Assess All of the Mortgage Options at Your Disposal
Both fixed- and adjustable-rate mortgages are available, and homebuyers who understand the pros and cons of these mortgage options may be better equipped than others to make the right mortgage decision.
A fixed-rate mortgage ensures a homebuyer will pay the same amount each month. For example, a 30-year fixed-rate mortgage enables a homebuyer to budget for monthly home payments over the course of three decades. And in many instances, a homebuyer may be able to pay off a fixed-rate mortgage early without penalty.
On the other hand, an adjustable-rate mortgage may start out with a lower monthly payment that escalates over the course of a few years. An adjustable-rate mortgage, for instance, may allow a homebuyer to acquire a home that surpasses his or her initial budget thanks to a lower initial monthly payment. However, after the first few years, the monthly mortgage payment may increase, and a homebuyer will need to plan accordingly.
Assess your mortgage options closely – you'll be glad you did. By doing so, you can boost your chances of selecting a mortgage that works well based on your current and future financial needs.
2. Evaluate Your Credit Score
Believe it or not, a first-time homebuyer's credit score may impact his or her ability to get the right mortgage. Fortunately, a first-time homebuyer can analyze his or her credit score without delay.
You can request a free copy of your credit report annually from each of the three credit reporting agencies (Equifax, Experian and TransUnion). Then, with your credit report in hand, you can better understand how potential lenders may view your mortgage application.
Of course, if you receive a copy of your credit report and find glaring errors, be sure to let the credit bureau know immediately. This will enable you to get any mistakes corrected and ensure these problems won't slow you down as you pursue your dream residence.
3. Consult with Potential Lenders
Although getting a mortgage may seem like an uphill climb at first, consulting with potential lenders may prove to be exceedingly valuable, especially for a first-time homebuyer.
Banks and credit unions employ friendly, knowledgeable staff who are happy to educate you about assorted mortgage options. These lenders can teach you about the ins and outs of various mortgage options at your convenience.
Lastly, if you need extra help in your search for the perfect mortgage, real estate agents may be able to offer assistance. These housing market professionals can provide honest, unbiased recommendations about lenders in your area so you can move one step closer to securing your ideal mortgage.
Ready to get a mortgage for the first time? Use these tips, and you can accelerate the process of obtaining a mortgage that suits you perfectly.