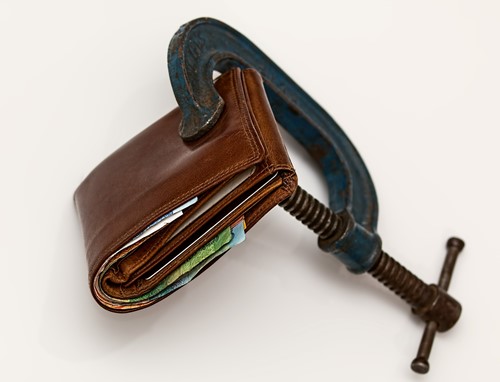 Photo by Steve Buissinne via
Most are familiar with the key components of a mortgage: how much you're borrowing, what your interest rate is, how many years you'll be paying your mortgage back. There are many, however, who do not understand some of the finer details, including what prepayment penalties are and how they may affect you when you're buying or selling a home.
What are Prepayment Penalties?
In the simplest terms, a prepayment penalty may apply if you pay off your mortgage early. Prepaying can mean either making additional payments that bring down your balance quicker, refinancing your mortgage, or selling the home and therefore paying off the balance of the loan. The reason banks apply these penalties is to recoup some of their lost revenue when years of interest are not collected due to an early payoff.
Not all mortgages come with penalties and those that do often specify when and how the penalties will apply. For example, many borrowers will not be penalized if the prepayment results from selling the home, but will apply from refinancing or from making additional payments. Others have a limit to how much can be paid early via additional payments during any given year. It's also common for prepayment penalties to only apply during the first several years.
Avoiding the Harshest Penalties
For first-time mortgage applicants, it pays to take the time to find your lender before you choose a home. That way, you'll have plenty of time to read all the documentation, ask questions, and consult an attorney to ensure you're getting terms you can agree to in good faith. Keep in mind, however, that mortgage contracts are not final until you've selected a home and have documents drawn up specifically for that purchase. You may want to have an attorney present during the closing to make sure all the final paperwork matches your expectations.
For sellers, it's best to understand whether prepayment penalties will apply long before contemplating the sale of your home. However, if you missed the opportunity to do your due diligence when signing the mortgage documents, it's not too late. Start by talking with your lender to understand which, if any, penalties you may be subject to. If the penalties are steep enough, now may not be the best time to sell or you may want to keep these expenses in mind when pricing your home. Others may be able to port their mortgage to a new home, or transfer it to a new property to avoid penalties.
Getting Help
No matter which side of the deal you are on, a qualified real estate agent can help you navigate the process to make sure you're getting the most from the arrangement while also working around tricky situations. To learn more or to get started, feel free to send in your inquiries, so we can get started on your homebuying or home selling journey today.